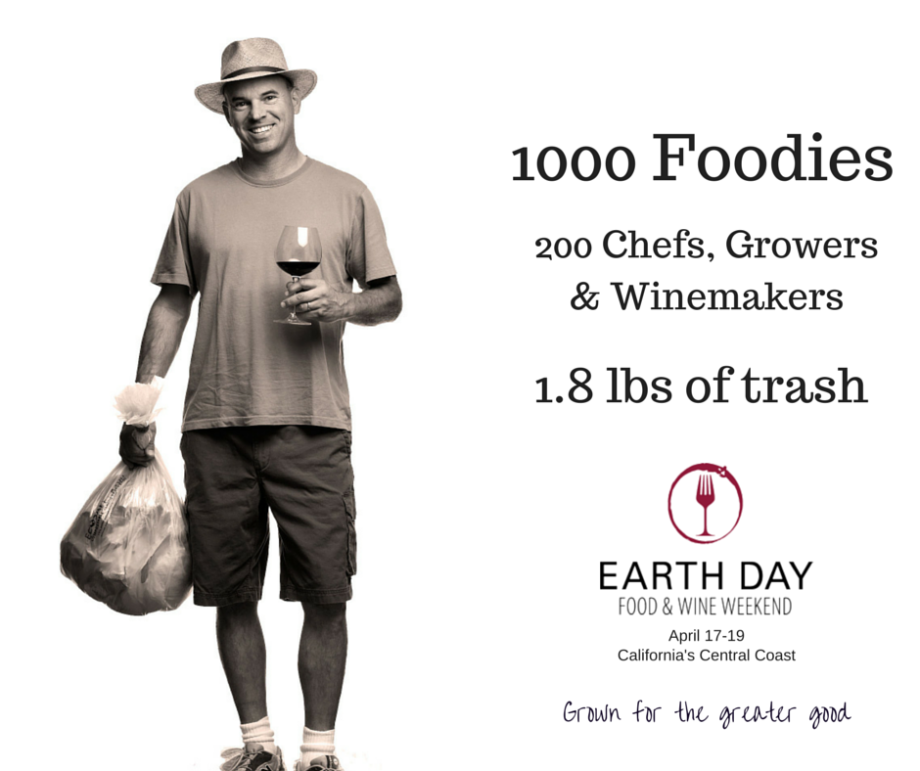 The Earth Day Food & Wine Weekend's main event is uber-proud of its commitment to host a zero-waste event. We have generated less than 2lbs of trash for over 1,550 visitors!  Wow!
The sound stage is powered by the sun, compliments of Pacific Energy Company.
The food provided by local chefs and farmers is served on and with recyclable and compostable plates, bowls, forks, and spoons. Appropriate disposal containers, provided by Guerrilla Gardeners are available throughout the event.  The boys and girls in overalls are also on site, managing the recycling and compost project; they can answer any questions you may have.
What about all that food waste?  Engel and Gray and Harvest Blend Compost are proud to compost the material into quality compost to build healthy soil.
We have a plastic reduction policy and ask guests to drink water from their commemorative wineglass.
We ask that guests help with our low traffic commitment.  Check out the info on the shuttles for more info.
Want to be in the know? Sign up to receive regular updates.
Walking the talk. Care to share?